Granite is the most suitable memorial stone, with many different colours and grains to choose from.
It comes in two primary finishes: polished, which provides a highly reflective and easier to maintain surface; and honed, which is less reflective with a more textured finish.
We only use the most consistent stone that is sourced from reliable quarries around the world. Other stones, such as York stone and marble are also available.
Common colours: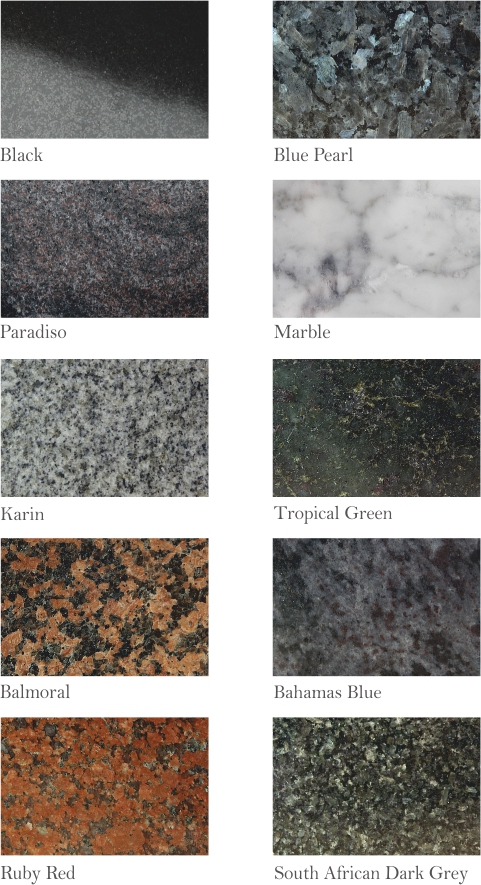 Local by-laws, diocese regulations & other considerations
When a grave has been bought, a Deed of Grant is issued and the name of the Registered Grave Owner is recorded in the cemetery records. The erection of a permanent memorial on a grave, and the inscriptions on that memorial, can only be authorised by the Registered Grave Owner. We require the signature of the Registered Grave Owner to proceed with the permit.
In general, rules relating to memorials exist to prevent offensive or misleading inscriptions, as well as ensuring a certain amount of uniformity across the burial ground. Parish and local councils are typically less restrictive on colours, shapes, lettering inlay and finishes than dioceses which oversee church yards.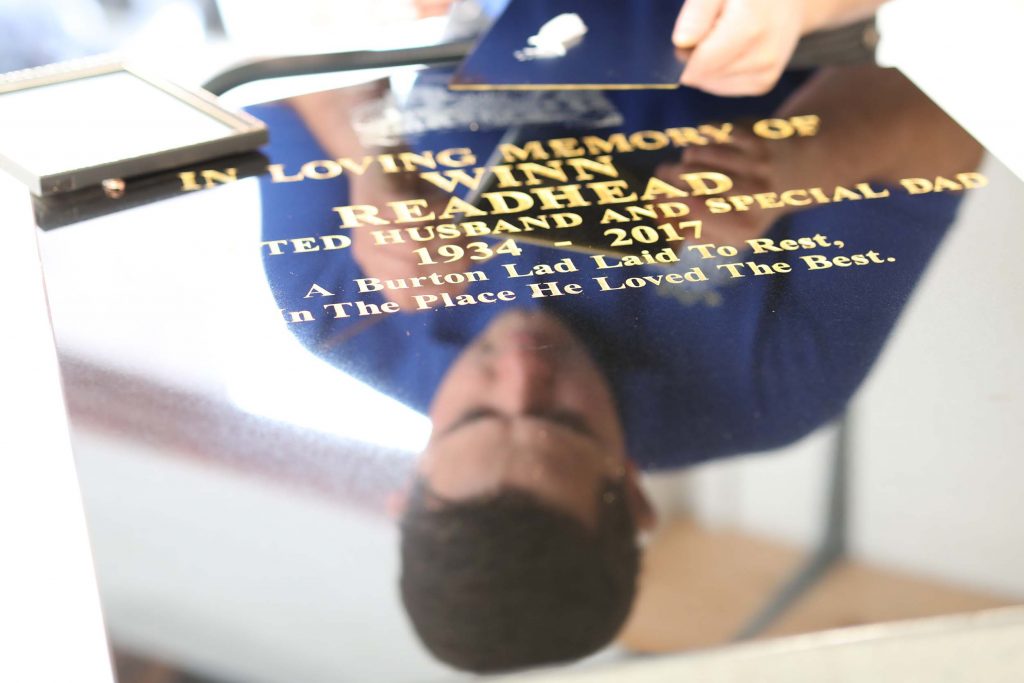 We will guide you on the relevant restrictions and will check with the authorities in many individual cases. In most circumstances the following are allowed:
Traditional burial plots: You are typically permitted to have a kerb set up to H 3′ x W 3′ x D 7′
Lawned burial plots: Usually you can have a memorial H 3′ x W 3′ x D 14"
Cremation plots: Often height 2′ x width 2′ x depth 1′ some local authorities allow a mini kerb set up to 2′ in length
Church restrictions and guide lines – it is up to the vicar in charge to permit what they see suitable however the guidelines set out by the diocese chancellor often do not encourage polished stones or metallic letters, marble and black granite are often off limits, honed or unpolished light and dark grey stones with grey, white or black enamel letters are encouraged.
About Cemetery fees:

These fees are charges specifically for a permit to be issued and permission for the memorial to be erected. The fee charged by the council is to cover the administration incurred as they have to approve the memorial to ensure it meets regulations and the wording fits with what they allow. This also covers any costs for the council staff attending the plot when the memorial is fitted, and maintenance of the burial ground throughout the year.