We provide bespoke services for headstones, markers, memorials and restorations. The headstone will be personalized to your exact specifications – you will receive a proof showing the design, lettering & dates – we won't proceed until you approve it.
We work closely with funeral directors across the region, as well as local authorities on the care and maintenance of war memorials and other precious landmarks.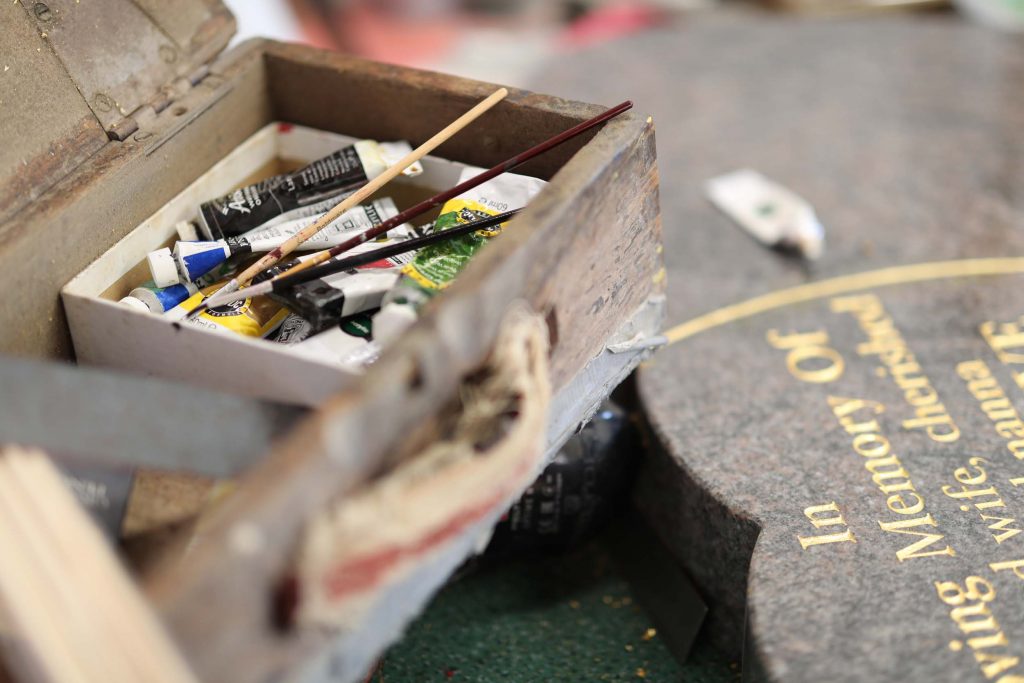 Finding the right words can be the most difficult part of choosing a memorial, and inspiration can come from all quarters.
Although it is helpful to have a good initial idea of the wording you would like, we will invite you to check the inscription laid out on the stone before cutting, so you can change your mind about the wording or the layout if you wish.
There may be regulations covering the type of wording allowed on your memorial. We advise you to consider an inscription which says something about your loved one – their work, their interests, their place in the community and their personality.
Latest News